Black Hills, South Dakota
Departs: August 20th, 2023 Returns: August 26th, 2023
---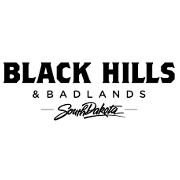 Our tour of South Dakota begins with a travel day. Enjoy the sights of Western Wisconsin and Southern Minnesota on our way to Sioux Falls, SD for the night.

Day 2 attractions include Falls Park and the Mitchell Corn Palace, and a ride through and photo stop of Badlands National Park. Dinner at Alpine Inn in Hill City is included.

Day 3 attractions include the Crazy Horse Memorial, lunch (included) at Laughing Waters, and a visit to scenic Custer State Park. We conclude the day with a visit to famous Mount Rushmore.

Day 4 attractions include the 1880 Train Ride to Keystone and an included dinner at Ft. Hays Chuckwagon accompanied by live music. You'll also have the chance to explore the set of the movie Dances With Wolves.

Day 5 attractions include a drive through Spearfish Canyon, Geographic Center of the Nation Monument, and a stop in Sturgis. The day concludes with a free evening in Deadwood, including a car show and live music.

Day 6 we'll stop at Wall Drug and Dignity of Earth and Sky Statue. After a stay in Sioux Falls, we travel home on Day 7.

Cost Per Person: $1090/ Double, $1015/ Triple, $947/Quad, $1698/Single

Departures:
6:00am, Babler Bus Service- S1666 State Hwy 42, Maplewood WI
6:20am, Dykesville Park and Ride, Hwy 57 and Cty P
6:45 am, Green Bay, GV/172 Park and Ride on Hoffman Rd.
---
For reservations or more information, please call or email Babler Bus.