Black Hills, South Dakota
Departs: August 22nd, 2021 Returns: August 28th, 2021
---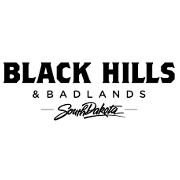 Our tour of South Dakota begins at the 123 acre Falls Park located near
Downtown Sioux Falls. The falls of the Big Sioux River have been the
focus of like in the region throughout history.

Next we'll make a photo stop The World's Only Corn Palace in Mitchell, a premier tourist
attraction with uniquely designed corn murals made of corn, turnips, wheat and
other crops grown in the area.

A dinner at the Alpine Inn in Hill City is included in this trip.

The next day you'll see history in the making as the face of Lakota Indian leader,
Crazy Horse has emerged in the form of the world's largest mountain carving.
You'll view this modern wonder from a huge complex, which includes the
Indian Museum of North America.

Following our visit to the Crazy Horse Monument will be lunch at the Laughing Waters
and a driving tour of Custer State Park.

That evening will be a visit to Mount Rushmore. Majestic 60 foot faces of four
U.S. presidents gaze out over South Dakota's Black Hills. Mt. Rushmore's
evening lighting ceremony, as the sun sets and patriotic music plays as the
sculpture is bathed in light.

The next day you'll enjoy a 20 mile train ride from Hill City to
Keystone through the Black Hills. After some free time in the afternoon,
a chuck wagon dinner and music in Fort Hays , which is included with the trip,
will top off your day. There you'll be free to explore the set of the
movie Dances With Wolves.

Our tour will conclude with a drive through of Spearfish Canyon, a stop
in famous Sturgis for a tour of the town, and a free evening on your own
in Deadwood. The Kool Deadwood Nights Classic car show features a band playing
on Main St that you're sure to enjoy!

Cost Per Person: $889/ Double, $829/ Triple, $769/Quad, $1329/Single

Departures:
6:00am, Babler Bus Service- S1666 State Hwy 42, Maplewood WI
6:20am, Dykesville Park and Ride, Hwy 57 and Cty P
6:45 am, Green Bay, GV/172 Park and Ride on Hoffman Rd.
7:30am, Manitowoc Park and Ride, Calumet Ave & South Frontage Rd.
---
For reservations or more information, please call or email Babler Bus.