Cape Cod, Martha's Vineyard, Hershey PA and More!
Departs: September 10th, 2020 Returns: September 18th, 2020
---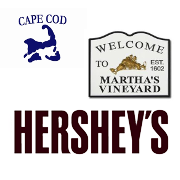 Includes 9 breakfasts & 5 dinners.

Stops include:
-Tour the Hyannis
– Martha's Vineyard
-"Down Island" Tour
-whale watching cruise or dune tour
-Hershey World
…and more! See Itinerary for full details.

Cost per person: single $1845; double $1395; triple $1295; quad $1245.

Departures:
6:00 AM, Babler Bus Service- S1666 State Hwy 42, Maplewood WI
6:20 AM, Dykesville Park and Ride, Hwy 57 and Cty P
6:45 AM, Green Bay, GV/172 Park and Ride on Hoffman Rd.
7:30 AM, Manitowoc Park and Ride (across from Perkins)
---
For reservations or more information, please call or email Babler Bus.