Cape Cod, Martha's Vineyard, Niagara Falls and More!
Departs: September 17th, 2019, Returns: September 26th, 2019
---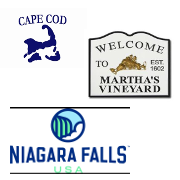 Includes 10 breakfasts & 7 dinners. Attractions include Tour the Hyannis, Woods Hole, Martha's Vineyard, "Down Island" Tour, whale watching cruise or dune tour, Breakers Mansion, Niagara Falls Canada (requires passport ID), Mackinaw, Salem Cross Inn, Tour Newport. Cost per person: single $1995; double $1495; triple $1395; quad $1325.
---
For reservations or more information, please call or email Babler Bus.